Mat and Cage Replacements for Magic Circle Trampolines (Multiple Sizes)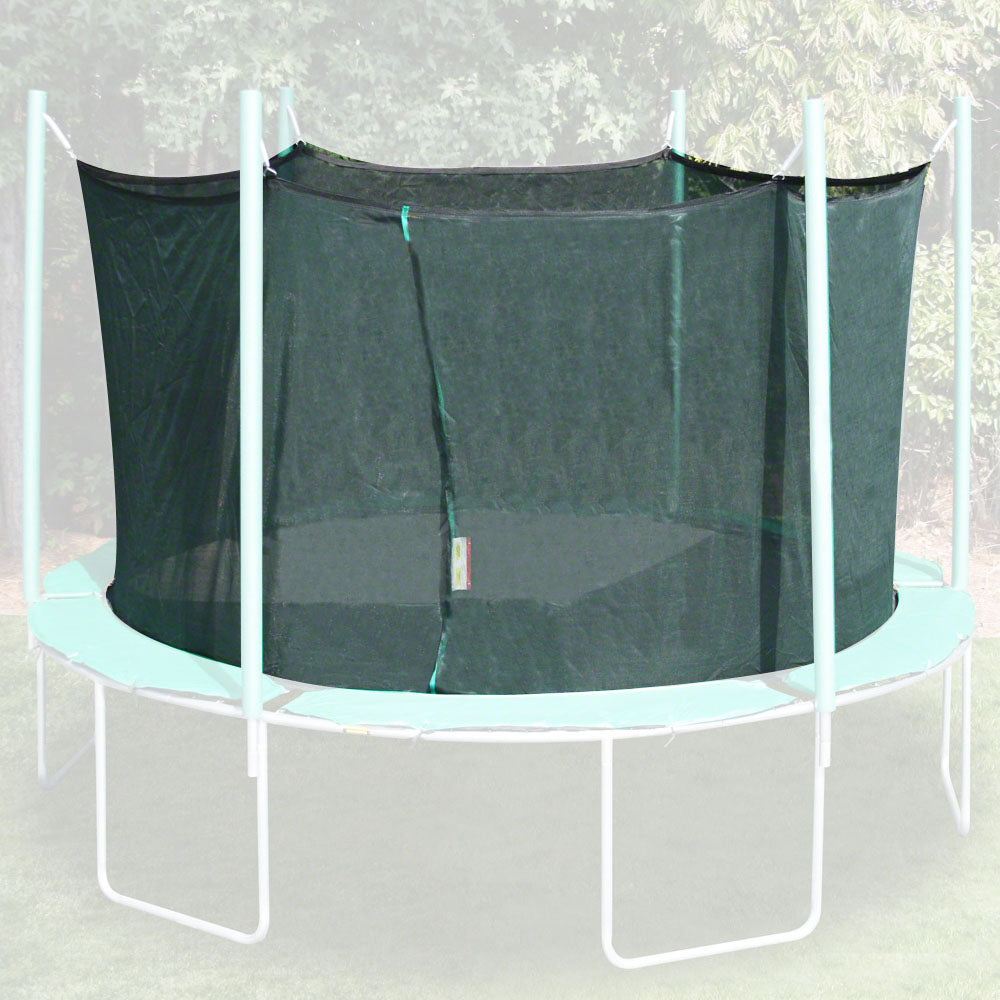 The Mat and Cage Replacements for Magic Circle Trampolines are available for 12' round, 13'6" round, 9'x14' Rectagon and 16' Octagon trampolines. The Magic Cage integrated trampoline system provides the ultimate in safety for your children. THE MAT AND CAGE REPLACEMENTS DO NOT INCLUDE THE SUPPORT POLES FOR THE CAGE. It was designed for the safest of outdoor use with virtually no maintenance for years of safe family fun. The cage is sewn into the mat to create an integrated system that allows the cage to move with the mat so that there are never any openings between the cage and the mat where a child might get their hands or feet caught, thus preventing any chance of significant injury. The Magic Cage is made out of the same fibers as the jumping mat and has a tensile strength of 350 lbs. per square inch. The replacement mat and cage are for Magic Circle Trampolines only and will not fit other brands.
Free Standard Shipping in US* exclusions apply.
Ground Shipments (Ex. Bounce Houses, Fanny Pads, Accessories.) ship same-day via FEDEX if placed before 1pm EST Monday-Friday. Orders take approximately 2-5 business days for shipment depending on location.
Freight Shipments: (Ex. Playsets, Rubber Mulch) ship via LTL Freight Truck. Delivery is appointment required and a curbisde liftgate delivery. Your shipment will be placed on the end or driveway/curb nearest to the driver with a liftgate.
Commercial Playgrounds and Inflatables are excluded from free shipping. Please inquire for a shipping quote.
**remote location fees may apply depending on location in rural areas**