2pk Playground Safety Handles - Multiple Colors Available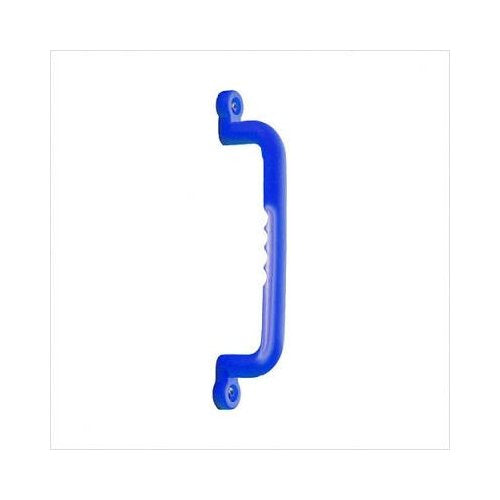 2pk Playground Safety Handles
Enhance Playset Safety with 2-Pack Playground Safety Handles - Multiple Color Choices!

Invest in your children's safety and playtime joy with this 2-pack of versatile playground safety handles. Available in a range of colors, these handles are a simple yet effective way to make your playset safer and more accessible for little adventurers.
Key Features:
🌈 Multiple Color Choices: Match your playset's aesthetics with options in Blue, Green, Yellow, and Grey.
🤝 Universally Compatible: These handles are designed to work with a wide variety of play structures.
🔩 Easy Installation: Hardware included for your convenience.
Safety is paramount, and these handles provide an extra layer of protection for your little ones while they explore and have fun. Order the 2-Pack Playground Safety Handles today and create a secure and joyful play environment.
Free Standard Shipping in US* exclusions apply.
Ground Shipments (Ex. Bounce Houses, Fanny Pads, Accessories.) ship same-day via FEDEX if placed before 1pm EST Monday-Friday. Orders take approximately 2-5 business days for shipment depending on location.
Freight Shipments: (Ex. Playsets, Rubber Mulch) ship via LTL Freight Truck. Delivery is appointment required and a curbisde liftgate delivery. Your shipment will be placed on the end or driveway/curb nearest to the driver with a liftgate.
Commercial Playgrounds and Inflatables are excluded from free shipping. Please inquire for a shipping quote.
**remote location fees may apply depending on location in rural areas**