Flexible 6ft Commercial Grade Rubber Mulch Borders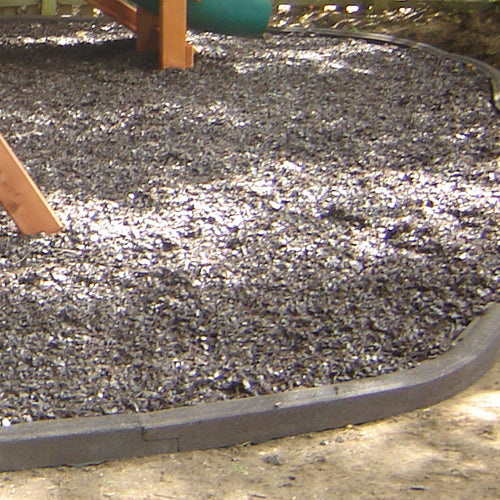 Flexible 6ft Commercial Grade Rubber Borders. Made of Recycled Rubber, these molded borders are flexible and durable. Suitable for both Playground and general landscape use. Flexible Borders allow you to shape your play area with bends and curves, and still keep your play area surface tidy and contained. The curved rubber borders offer safe, attractive and kid friendly alternative to wood timbers.
Price includes the Spikes to go with the borders so you're all set to go.
BROWN COLOR- 4" height (72" long x 3" deep) These borders are 6 feet long, made of solid recycled rubber.
DO TO PACKAGING SHIPPING REQUIREMENTS,THE MINIMUM ORDER IS (10) PIECES
Free Standard Shipping in US* exclusions apply.
Ground Shipments (Ex. Bounce Houses, Fanny Pads, Accessories.) ship same-day via FEDEX if placed before 1pm EST Monday-Friday. Orders take approximately 2-5 business days for shipment depending on location.
Freight Shipments: (Ex. Playsets, Rubber Mulch) ship via LTL Freight Truck. Delivery is appointment required and a curbisde liftgate delivery. Your shipment will be placed on the end or driveway/curb nearest to the driver with a liftgate.
Commercial Playgrounds and Inflatables are excluded from free shipping. Please inquire for a shipping quote.
**remote location fees may apply depending on location in rural areas**